Welcome to our website, where we discuss the best prices for fluorspar from China! Our company, YST Tianjin Import and Export Trade Co., Ltd., is a reliable fluorspar supplier in China. 
Our international trading company, warehouse and factory are located in Tianjin Free Trade Zone. We have been exporting Fluorspar products for many years and our products are known for their superior quality. Our success is attributed to our advanced technology, sophisticated production equipment and strong research team. Besides, our annual production capacity is 50000 tons.
Our main products include Fluorspar (CaF2 70%-95% block, powder, sand). We offer three types of fluorspar products - natural fluorspar, ceramic grade fluorspar and metallurgical grade fluorspar. The quality of our products is unmatched and we pride ourselves on offering the best fluorspar on the market.
In our company, we believe in offering competitive prices to our customers. We understand the importance of affordable prices to our clients, that's why we guarantee the best prices for Fluorspar in China. As a supplier, we differentiate ourselves by providing our customers with quality products at affordable prices.
Overall, YST Tianjin Import & Export Trading CO.,LTD is a trusted supplier of fluorspar products in China. We provide customers with the best price of Chinese fluorite, high-quality products and competitive prices. We believe in providing our customers with products that help them grow their businesses. Choose us, you will make the right choice for your business.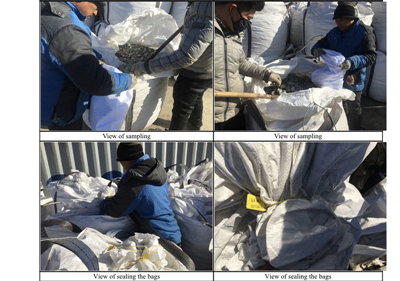 ---
Post time: Apr-30-2023